René Samson was born in 1948 in Paramaribo, the capital city of Surinam (former Dutch Guyana in South America). He grew up in a home where music (from classical music to jazz), dance (from ballet to kaseko – the local dance form), theatre and literature were as commonplace and essential as food and drink. From an early age, he started playing flute and piano, in symphony orchestras, chamber music groups and bands of all shapes and sizes. At age 18, he went to University to study chemistry. As a science student and later as a professional research scientist, he continued to dedicate his free time to music, studying flute with Hans van de Weyer and Eleonore Pameijer and playing in various orchestras.

At age 40, he began composing, taking composition lessons from Leo Samama and Klaas de Vries. Since 1998, his music is being played regularly. The following musicians and ensembles have performed pieces written by him: the Amsterdam Bridge Ensemble (a CD of his chamber music played by the ABE was given the highest distinction in the Dutch music magazine Luister), Amsterdam Sinfonietta, Holland Symfonia (conducted by Hans Leenders), the Cristofori Piano Quartet, the Lumaka Ensemble, the Valerius Ensemble (conducted by Jacob Slagter), singers Marcel Beekman, Wilke te Brummelstroete, Ken Gould, Valérie Guillorit, Charlotte Riedijk and Mattijs van de Woerd, pianists Paolo Giacometti and Shuann Chai and double base player Rick Stotijn. Samson wrote a full-length opera entitled Het ware geweld to an original libretto by Olaf Mulder.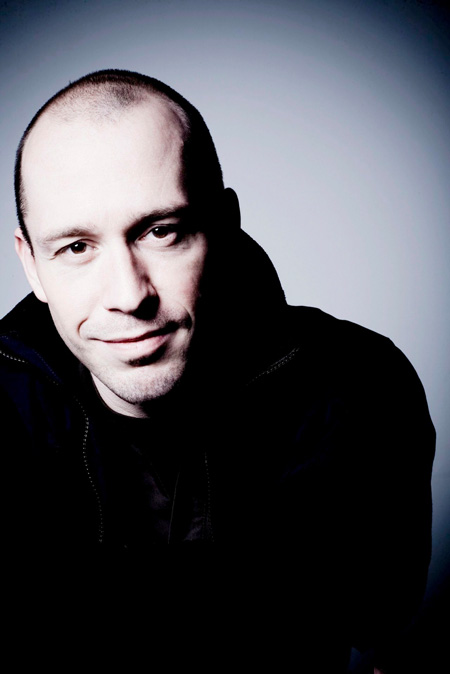 Dutch baritone Mattijs van de Woerd studied at the Rotterdam and Amsterdam Conservatoires with Sylvia Schlüter, Maarten Koningsberger and Margreet Honig. He participated in masterclasses by a.o. Barbara Bonney, Sir Thomas Allen, Rudolf Jansen and Roger Vignoles. In 2001 Mattijs won the Vriendenkrans and Concertgebouw prizes. In 2003 he was awarded first prize at the Wigmore Hall International Song Competition in London.

Mattijs has worked with the Nederlandse Opera, Nationale Reisopera, Opéra La Monnaie Brussels, Opéra Monte-Carlo, Royal Concertgebouw Orchestra, Nederlandse Bachvereniging, Radio Filharmonisch Orkest, Radio Kamer Filharmonie, Deutsches Symphonie-Orchester Berlin, Brabants Orkest, Combattimento Consort, NHK Symphony Orchestra Tokyo, Orchestra of the 18th Century, Ebony Band, ASKO Ensemble, Northern Sinfonia and Nieuw Ensemble with conductors such as Kenneth Montgomery, Jaap van Zweden, Paul McCreesh, Herbert Blomstedt, Ed Spanjaard, Henk Guittart, Jos van Veldhoven, Peter Eötvös, Jan Willem de Vriend, Daniel Reuss, Lawrence Renes, Tan Dun, Thomas Zehetmair and Frans Brüggen.

In concert, Mattijs van de Woerd performed works as diverse as Carissimi's Jepthe, Stravinsky's Threni, Haydn's Paukenmesse and Brahms's deutsches Requiem. His operatic appearances include the title rôle in Don Giovanni, Guglielmo/Don Alfonso in Così fan tutte and Papageno in Die Zauberflöte (Mozart), Sid in Albert Herring and Traveller in Curlew River (Britten), Gendarme in Les Mamelles de Tirésias (Poulenc), Adario in Les Indes galantes (Rameau), Passagallo in L'opera seria (Gassmann), Jonathan in Siren Song (Dove) and Pausole in Les aventures du Roi Pausole (Honegger). Furthermore, Mattijs regularly appears in recital; in 2004 he made his début in the Concertgebouw Recital Series alongside accompanist Graham Johnson. Mattijs has participated in several radio, cd and dvd recordings, interpreting music ranging from Bach's Johannes-Passion to Duruflé's Messe "cum jubilo". He is a member of Frommermann, an ensemble devoted to light music of the 1930s and 40s.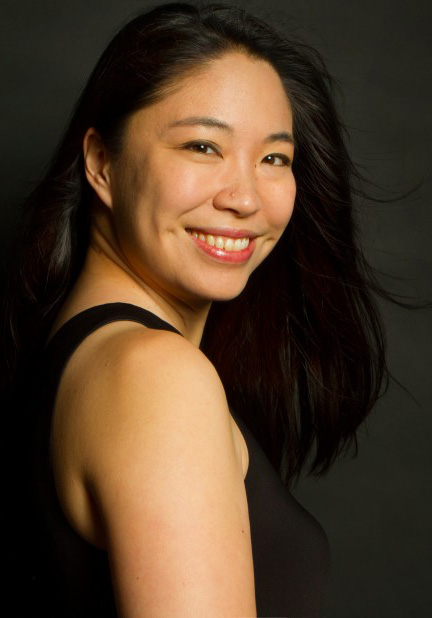 Pianist Shuann Chai is an active and engaging performer, critically acclaimed for interpretations on both modern and historical instruments. Recent projects include all-Beethoven recitals at the Vredenburg Utrecht (NL) and the American Church of Paris (FR); a series of concerts and masterclasses in China in collaboration with baritone Mattijs van de Woerd; and a pair of recitals to mark the Chopin Bicentennial at the Cobbe Collection in Hatchlands Park (UK) featuring the composer's own Pleyel grand piano. Shuann has also been featured in live webcast on Avro Klassiek (NL) and live radio broadcasts on WGBH Boston (with cellist Pieter Wispelwey), the Dennis Lewin Radio Show on WCLV Cleveland, CKUA Edmonton (Canada), Harmonia Early Music Radio, Hong Kong Radio 4, and Radio-Canada.

Shuann completed degrees in both Piano Performance and Biology at Oberlin College and earned Master's degrees from the New England Conservatory in Boston and the Royal Conservatory in The Hague (NL). Her teachers have included Jack Radunsky, Norma Fisher, David Breitman, and Claus-Christian Schuster of the Altenberg Trio. In 2010 she received a full scholarship at the Banff Centre (Canada), where she was one of eight pianists from around the world selected to take part in an exclusive Beethoven Seminar and Master Class with Anton Kuerti. She was invited back to the Centre as an Artist-in-Residence in 2012.

Alongside her concert appearances, Ms. Chai has been increasingly in demand as a teacher. She has conducted master classes and lecture-demonstrations at the Gulangyu Piano Academy in Xiamen (China), the Grieg Conservatory in Bergen (Norway), the Central Conservatory of Beijing (China), National University of Taipei (Taiwan), the University of Edinburgh (UK), the University of California at Davis (USA), and Duke University (USA). Last year she also received an appointment at the Royal Conservatory of The Hague, where she is now a Visiting Lecturer in early keyboards and pianos.

Upcoming projects reflect Shuann's wide-ranging interests: a tour of 8 performances in Spring 2013 will feature the music of John Cage in collaboration with modern dancers, while a major part of the 2013-14 season will be dedicated to performing the 32 piano sonatas of Beethoven. Her first solo CD, featuring Beethoven Sonatas on the fortepiano, was released in 2011 to critical acclaim.

In May 2012 Shuann Chai became the recipient of a permanent loan of an original 1820 Rosenberger fortepiano, generously provided by the National Musical Instruments Foundation of the Netherlands (NMF). She is also the beneficiary of generous support from organizations such as the Fonds voor Podium Kunst (FPK) and Ars Donandi.

<!- FOOTER ///////////////////////////////////////////////////////////-->